哥伦比亚大学–市场营销学硕士
Columbia university Columbia
– Master of Science in Marketing

课程简介
Course overview
The Master of Science in Marketing program focuses on marketing analytics. The program trains marketing researchers to work in industry, consulting firms, nonprofits, government, and other organizations where marketing analytics adds value.
市场营销学硕士课程主要研究市场分析。这个项目训练市场营销研究人员在行业、咨询公司、非营利组织、政府和其他营销机构工作分析增加价值。
In a competitive job market, the technical skills and expertise gained through the coursework component of a PhD program become increasingly valuable. A Master of Science in Marketing provides academically distinguished students the opportunity to develop many of these skills in an intensive three-semester program.
在竞争激烈的就业市场中,通过攻读博士学位课程获得的技术技能和专业知识程序变得越来越有价值。市场营销学硕士培养出学术上杰出的学生有机会在三个学期的强化课程中发展这些技能。

先修课程
Prerequisite course
Prior to commencing the program, admitted students are required to have completed a Probability and Statistics course at the undergraduate level. It is also desirable that admitted applicants have taken a course in Marketing.
在开始课程之前,被录取的学生必须完成一个概率和统计本科水平的课程。被录取的申请人还应修过市场营销课程管理和微观经济学课程。此外,强烈建议学生开发一些知识和经验与SQL, a数据库编程语言,和任何一个统计软件包,如SPSS, SAS, Stata, Matlab之前加入微软项目。

就业机会
Career opportunities
Students opting for research assistantship are encouraged to identify a faculty member to work with, preferably in their first semester of the program. For students opting for an internship in a company, it is highly recommended that they search for internship opportunities prior to joining the program. The internship can take several forms. For example, the student could serve one day a week at a company working on their research project. Alternatively, the student could arrange a summer internship. The student could also fulfill the practical experience requirement through a field project course that is sponsored by a company. The internship experience should give students an opportunity to work on a realworld marketing problem and apply concepts learned in the classroom to the project. Internships are typically analytically oriented, and require a greater focus on statistical analysis of data than MBA internships.
我们鼓励选择研究资助的学生选择一位可以共事的教员,最好是在他们的第一个学期的计划。对于选择在公司实习的学生,强烈建议他们寻找实习机会在加入这个项目之前的机会。实习可以采取几种形式。例如,学生可以每周在一家公司服务一天,从事他们的研究项目。或者,学生可以安排暑期实习。学生也可以通过现场项目课程来满足实践经验的要求那是由一家公司赞助的。实习经历应该给学生一个在现实世界工作的机会将课堂上所学的概念应用到项目中。实习通常是以分析为导向,比MBA实习更注重数据的统计分析。

核心课程
Core course
Mathematical Methods 数学方法
Marketing Models 市场营销模式
Multivariate Statistics多变量统计
Note that the Mathematical Methods course begins in mid-August prior to the beginning of the fall semester.They are also required to take or exempt from these two MBA courses: Marketing Research and Analytics Strategic Consumer Insights .
请注意,数学方法课程在秋季学期开始前的八月中旬开始。他们还必须修习或豁免这两门MBA课程:营销研究与分析、战略消费者洞察。

Requirements

要求
Applicants are required to complete an application including an application form, a two-part essay, a résumé or CV, self reported transcripts from all post-secondary courses of study, two letters of recommendation, self reported test scores, and an application fee.
申请人须填写一份申请表,包括申请表、一份两部分的论文、一份简历或简历。所有专上课程成绩单、两封推荐信、自述测验成绩和申请费。
Application Checklist
Nonrefundable application fee (U.S. $100)

Essay

Résumé or CV

Two letters of recommendation

Self Reported Transcripts from all institutions attended after high school

Self Reported GMAT or GRE scores

TOEFL, IELTS, or PTE scores (international applicants only)

2018 Entering Class
Applications Received: 338
Applications Accepted: 20
Acceptance Rate: 6%
Entering Class Size: 16
Average Age: 24
Female: 8
Average GMAT Quantitative 50
Average GMAT Verbal 38
Average GMAT Total: 726
Average GRE Quantitative: 165
Average GRE Verbal: 159
Average TOEFL Total: 108
Average Undergrad GPA: 3.85
2018年录取人数
报考人数:338
录取人数:20
录取率:6%
进入班级人数:16人
平均年龄:24
女:8
GMAT平均50分
GMAT平均口语38
GMAT平均分:726分
GRE平均分:165分
GRE平均成绩:159分
托福平均成绩:108分
本科平均GPA: 3.85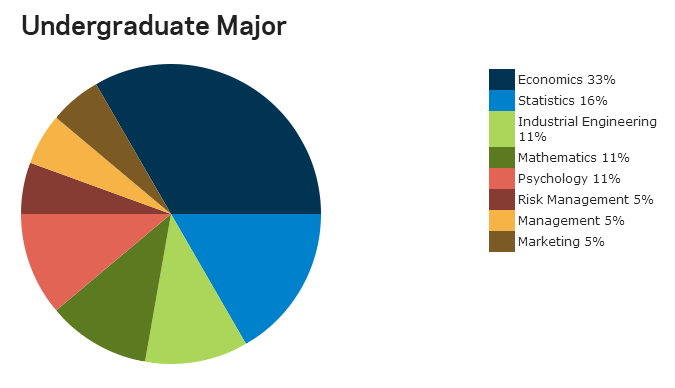 课程费用
Fees
A nonrefundable application fee of U.S. $100 must be received in order for an application to be considered. Please submit your payment through the online application system.
申请人必须缴交100美元的申请费用,否则将不获发还。请通过在线申请系统提交您的付款。
Available: August , 2019
Deadline: January 7th, 2019
入学日期:2019年8月
截止日期:2019年1月7日

招生常见问题
Admission FAQ'S
1,Do you offer spring admission? The MS Programs only have a fall admission cycle.
你们提供春季入学吗?MS项目只有秋季入学周期。
2,My transcript(s) and/or letter(s) of recommendation are not in English. What should I do? Materials that are not in English must be transcribed by an official and notarized transcription agency. Columbia Business School does not provide referrals to such agencies.
本人之成绩单及/或推荐信并非英文,我该怎么办?非英文的资料必须由官方及公证转录机构转录。哥伦比亚商学院(Columbia Business School)不向此类机构提供推荐信。
3,Can I apply to more than one Program at Columbia? Applicants are permitted to apply to more than one program at the Business School during the same admission cycle. Furthermore, you are welcome to apply to other Programs outside the Business School within Columbia University. Please understand that each Program will have a separate application, fee, and review committee.
我可以申请哥伦比亚大学的多个项目吗?在同一录取周期内,申请者可以申请商学院的多个项目。此外,欢迎您申请哥伦比亚大学商学院以外的其他课程。请理解,每个项目将有一个单独的申请,费用和审查委员会。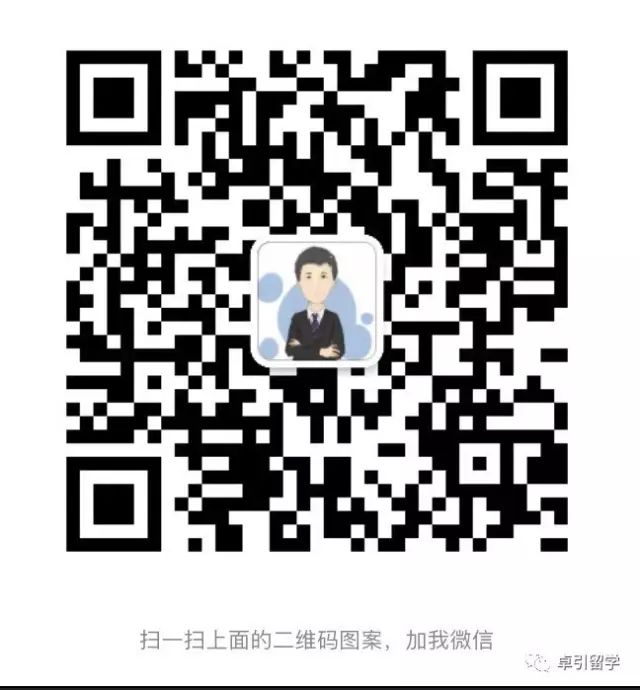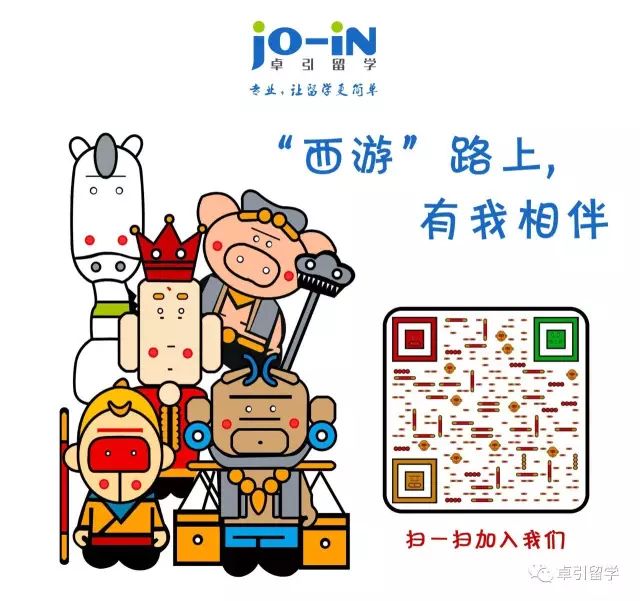 Copyright Disclaimer: The copyright of contents (including texts, images, videos and audios) posted above belong to the User who shared or the third-party website which the User shared from. If you found your copyright have been infringed, please send a DMCA takedown notice to copyright@dreamgo.com. For more detail of the source, please click on the button "Read Original Post" below. For other communications, please send to info@dreamgo.com.
版权声明:以上内容为用户推荐收藏至Dreamgo网站,其内容(含文字、图片、视频、音频等)及知识版权均属用户或用户转发自的第三方网站,如涉嫌侵权,请通知copyright@dreamgo.com进行信息删除。如需查看信息来源,请点击"查看原文"。如需洽谈其它事宜,请联系info@dreamgo.com